---
Dongnan// Auto Parts and New Energy Equipments Micro Switch Ⅱ
Since Dongnan obtained IATF:16949 automative industry quality system certificate, we are committed to the reasearch and development of micro switches related to auto parts and new energy equipments. Today, we mainly introduce the microswitches for car iginition device, seat belts and car seat control.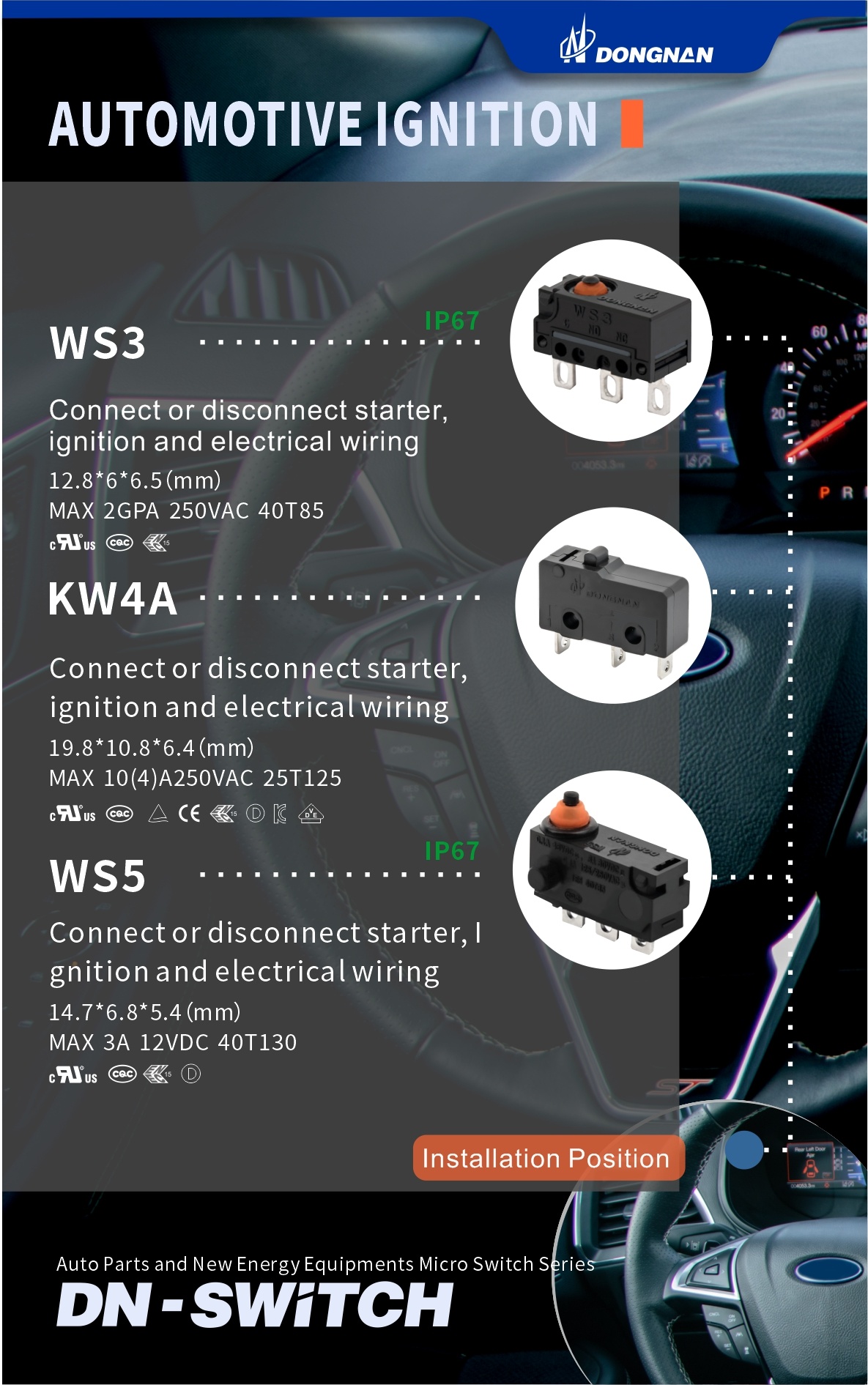 Automotive igition device is one of the key components of automobile starting, and micro switch plays an important role in it. It can accurately control and transmit signals during the ignition process to ensure that the engine can start smoothly.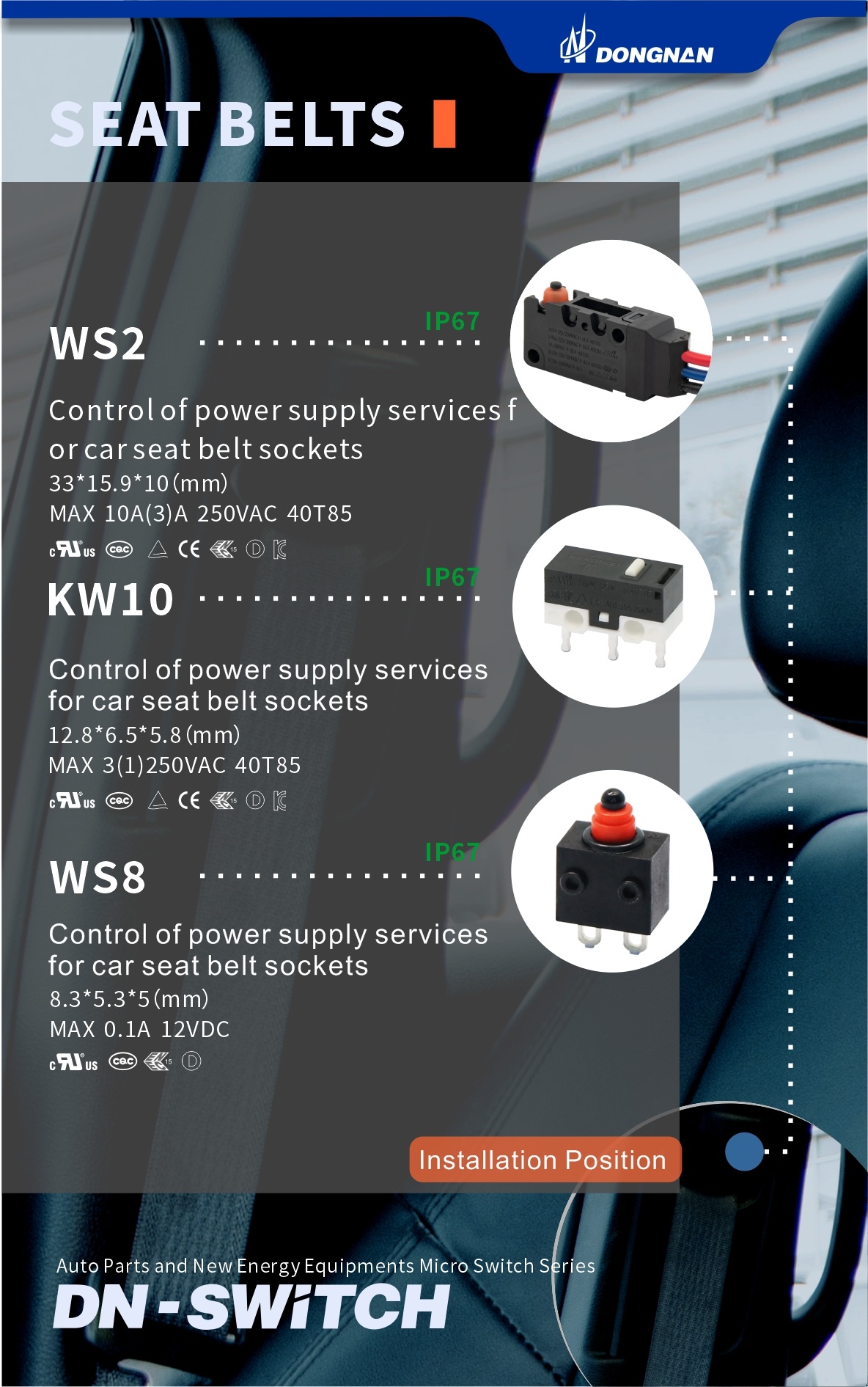 The seat belt is an important device to ensure the safety of drivers and passengers. The micro switch can control the state of the seat belt to ensure that the seat belt can be correctly locked and unlocked.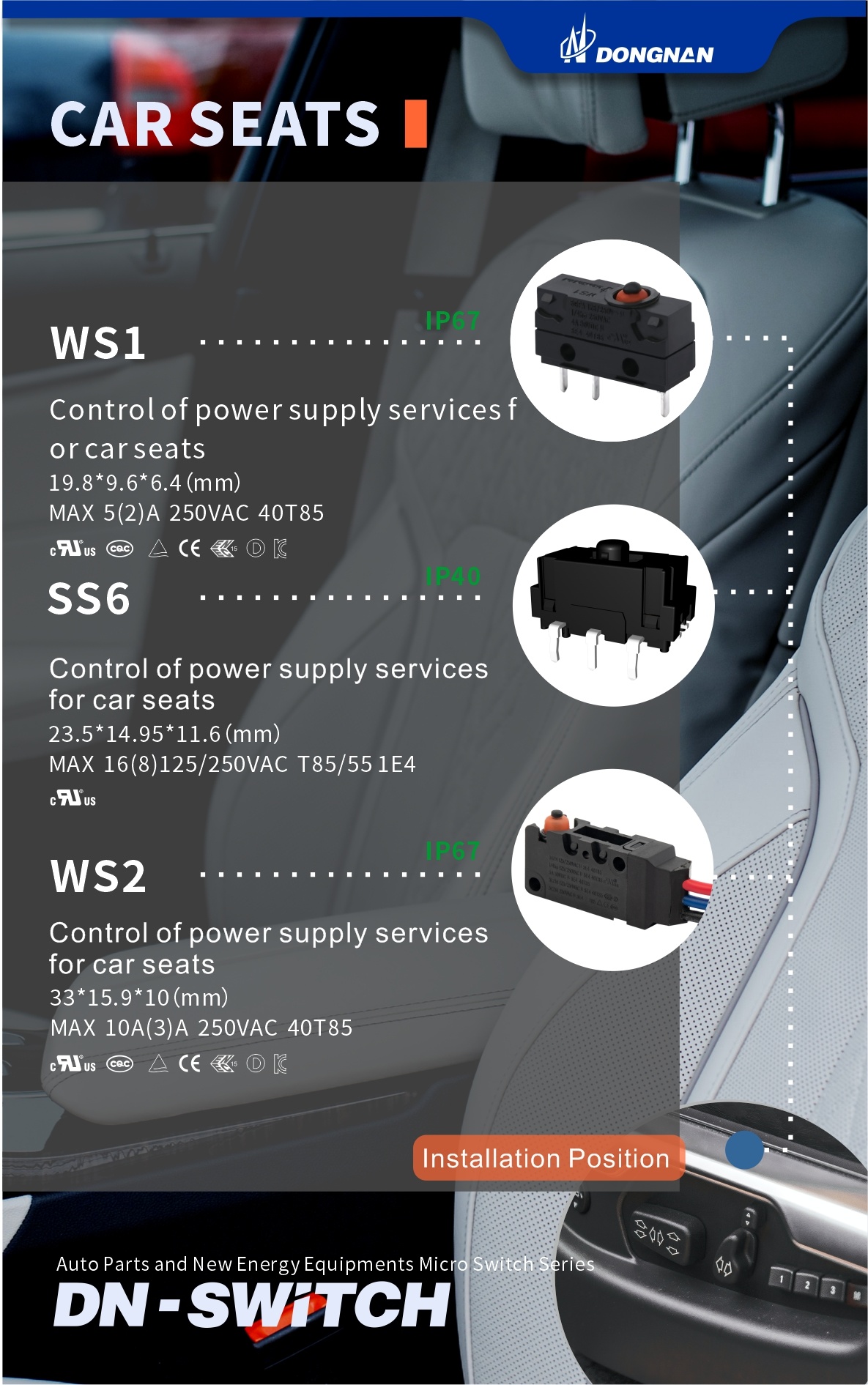 The seat is an important part of the interior of the car, and the state of the seat can be controlled through the micro switch, such as the tilt angle of the seat, the heating and ventilation functions of the seat,etc., to ensure that the seat can be adjusted according to the needs of the driver and passengers, providing a comfortable driving experience.
Dongnan provides you with a safe and reliable on-off service.