---
Why do smart toilets choose WS3 waterproof micro switch?
  Let's first take a look at the important role of the WS3 waterproof micro switch in the smart toilet;the general smart toilet has the function of air filtration.In order to create a warm smart home living environment,we use the WS3 series waterproof micro switch.The switch can meet the R&D and design requirements of smart toilet manufacturers.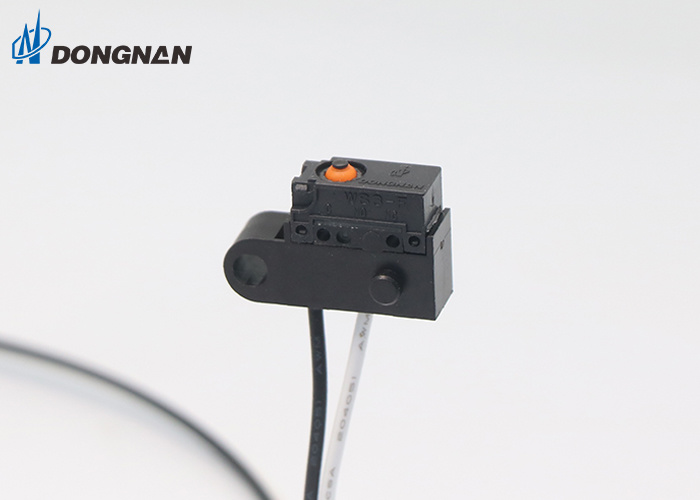 Our WS3 waterproof micro switch has the characteristics of ip67 waterproof level,dustproof,high reliability and long life.It is also used in other fields,such as automotive electronics,household appliances and so on!
  Some people are not so familiar with the micro switch,in fact,it is very close to our life circle.For example,micro switches are used in smart toilets.When we press the flush button switch on the smart toilet,the smart toilet will check whether the standard position of the filter is OK.Only in this way can the odor in the air be filtered out.Under normal circumstances,the smart toilet will be equipped with a WS3 waterproof Micro switches are used to control operations in cooperation with each other.
  1.Equipped with various types of booms
  WS3 series smart toilet WS3 waterproof micro switch has a variety of handles for customers to choose:non-drive arm,straight arm,roller arm,curved arm,blade-shaped arm,long-stroke arm,non-standard arm etc
  2,the application is very wide
  It can be used in places where environmental resistance is required,such as automobiles,agricultural machinery,large household appliances,and office equipment.
  3.Equipped with a variety of terminals
  Equipped with solder terminals,PCB terminals and wire terminals
  4.Long service life
  Mechanical≥100,000 times
  Electrical≥10,000 times
  Nowadays,only the functions of toilets are becoming more and more diverse,such as temperature adjustment,automatic deodorization,voice operation and so on.Usually,a smart toilet that can pass the test in quality,environmental protection,safety and function can be regarded as an excellent smart toilet.And for smart homes around the world,smart toilets have become the status quo of life necessities.
  DONGNAN Electronics Co.,Ltd.has more than 30 years of experience in switch R&D and production.Main business:waterproof micro switches,micro switches,and rotary switches.Code switches,etc.If you want to know more about DONGNAN brand switches,please contact your email:linda@switch-china.com
WS3,waterproof,micro,switch,Smart,Toilet,WS3,Micro,Switch