---
RS4 Rocker Switch
The RS4 rocker switch developed by our company has the characteristics of multi-speed adjustment, simple structure, convenient installation, and can complete the shift without an additional on-off. It is mainly used in vacuum cleaners, hair dryers and other equipment.
RS4 switch, the customized spring life can reach more than 100,000 times, and the movable piece is connected to the terminal through the button. It can be adjusted in multiple gears, consisting of neutral gear, first gear, and second gear. The gear shift can be completed after the break, which reduces the failure rate of electrical appliances and prolongs the service life of electrical appliances.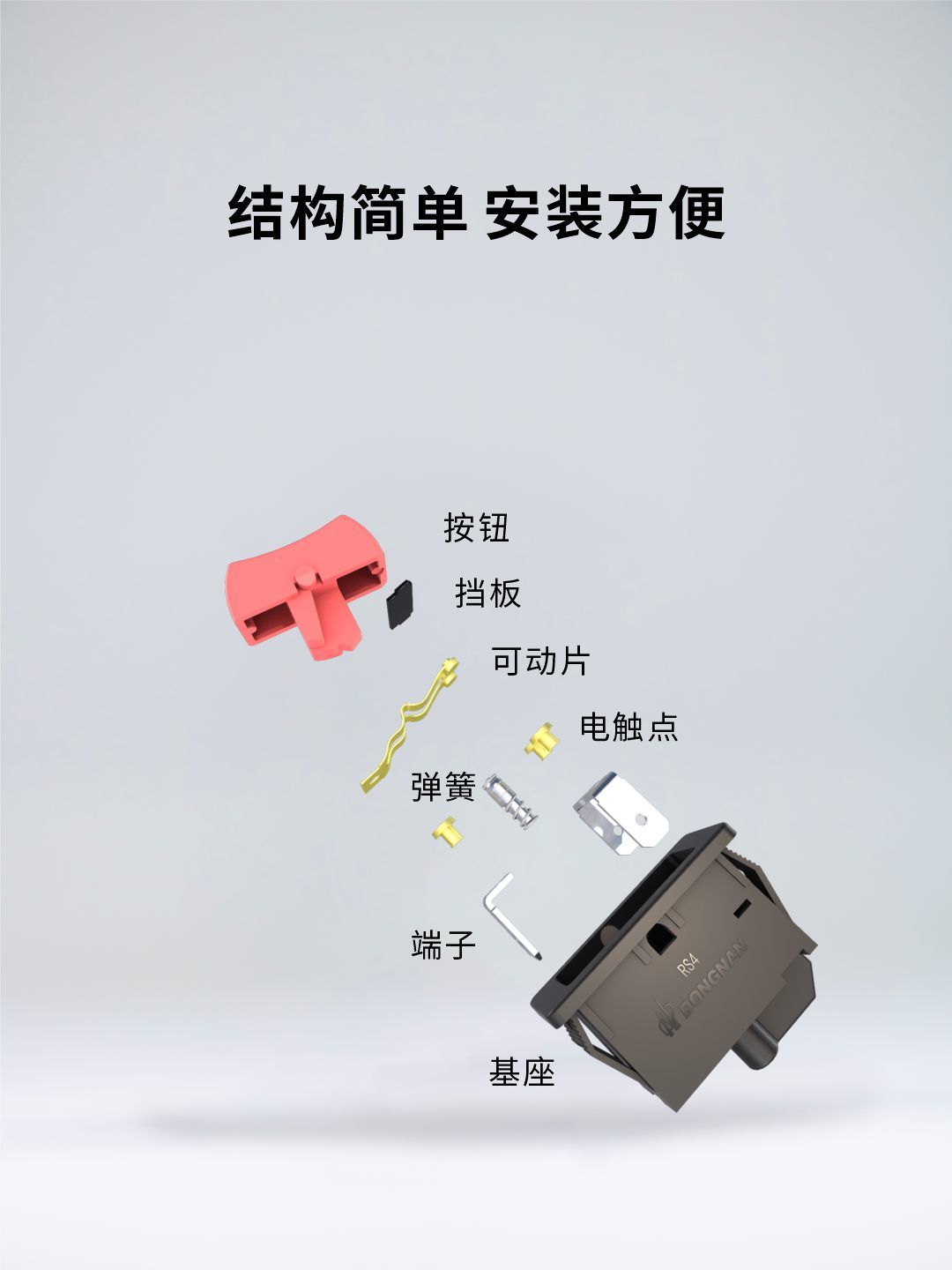 RS4 switches have a variety of button colors and shell colors, which can be customized according to your product color matching.