---
WS9 new waterproof microswitch

WS9 is a new waterproof microswitch developed by our company. It is small, dust-proof and waterproof. It adopts a sliding contact silent structure, and is mainly used in car side locks, trunk locks, hood locks, etc.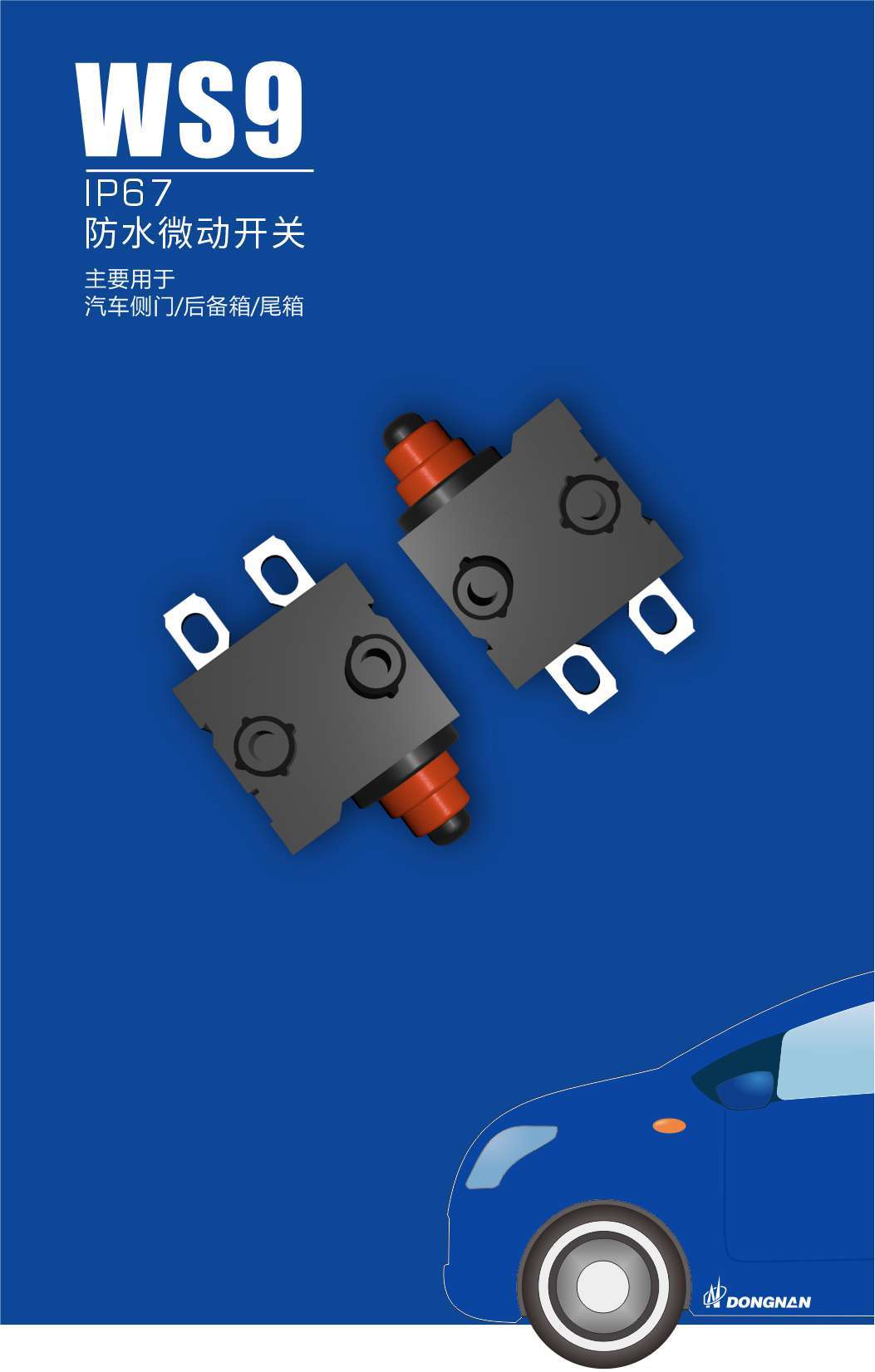 WS9 has high sealing and environmental resistance, and is a high contact reliability switch corresponding to small loads.

Multiple installation methods, equipped with wire type, can be suitable for convenient installation in multiple directions.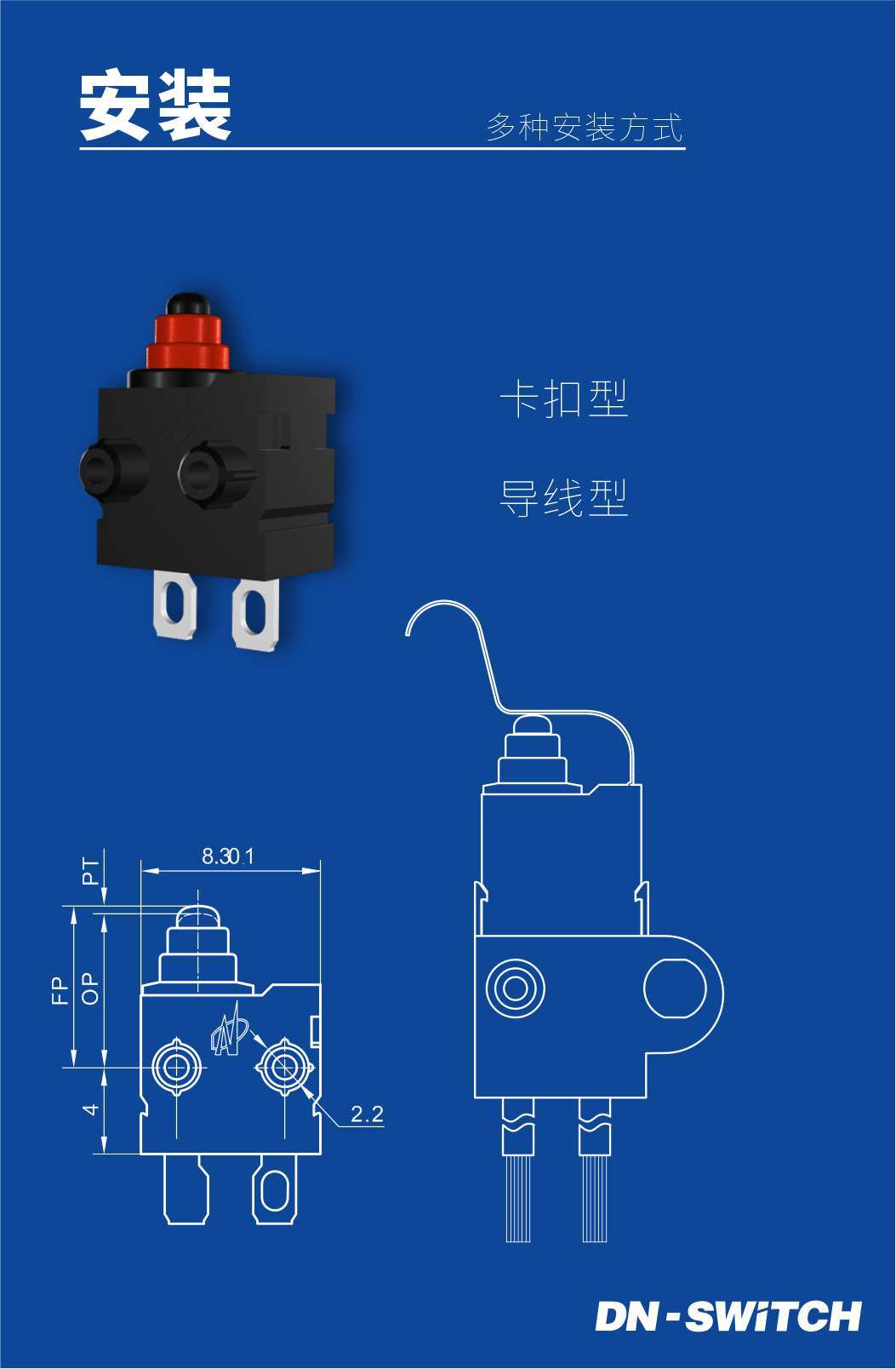 开关资料由研发中心李卫华工程师提供